Adding a shot
To add a shot to your round, identify the shot prior to the one that is missing, click "Shot" and then "Add" to insert it into your round. Once the new shot has been added, you can select the club used from the dropdown menu.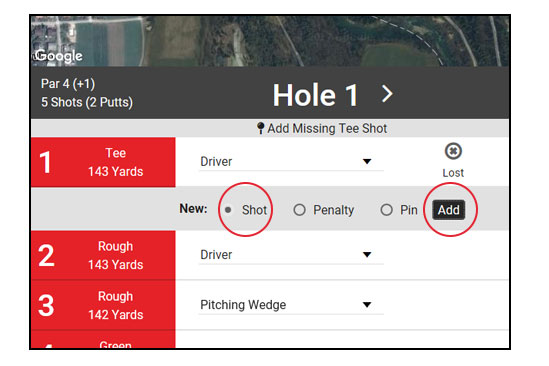 Adding a missing tee shot
To add a missing tee shot, select the "Add Missing Tee Shot" button present underneath the hole number. Once you click the "Add missing tee Shot" button, a pop up box will appear. Select the "Add" button and the missing tee shot will be added to the hole.