If you have finished playing a round and you want to upload the round to your account using the mobile app then please follow the instructions below:
1) Connect the watch and the app through Bluetooth. Click here for instructions on how to do this.
2) Once you are connected the connection bar at the top of the screen should change to show a 'Sync' button.
3) Tap on the 'Sync' button and this will start the sync process. A green progress bar will appear, once the sync has been finished the progress bar will update to show 'Sync Complete'.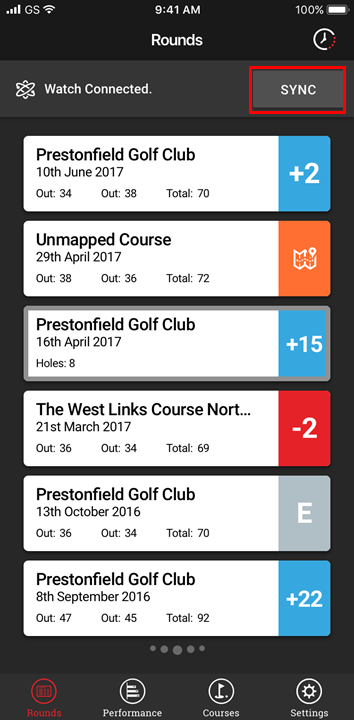 4) To pull the round through from the cloud, tap and drag your finger down the screen on the 'Rounds' page. This will refresh the page and bring through the new round.