If you want to connect your watch to the Shot Scope mobile app please follow the instructions below:
1) Turn on the Bluetooth mode on the device you are using.
2) Power on the Shot Scope watch by pressing the top left button.
3) Unlock the first screen by pressing the bottom left button.
4) Switch the Shot Scope watch into Bluetooth mode by pressing the bottom right button. The screen should now display the Bluetooth logo. You can place the watch down now, keeping it within a few metres of the device you are using.
5) Open up the Shot Scope app on your device.
6) Log into your account on the Shot Scope app.
7) Tap on the 'Connect' button top right on the 'Rounds' page.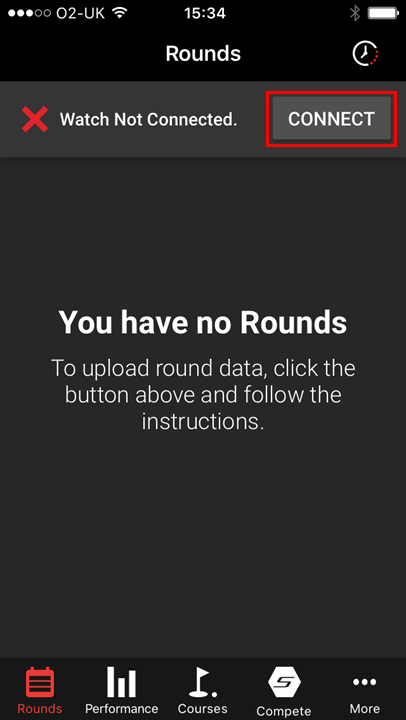 8) Tap on the 'Connect' button at the bottom of the 'My Shot Scope' page.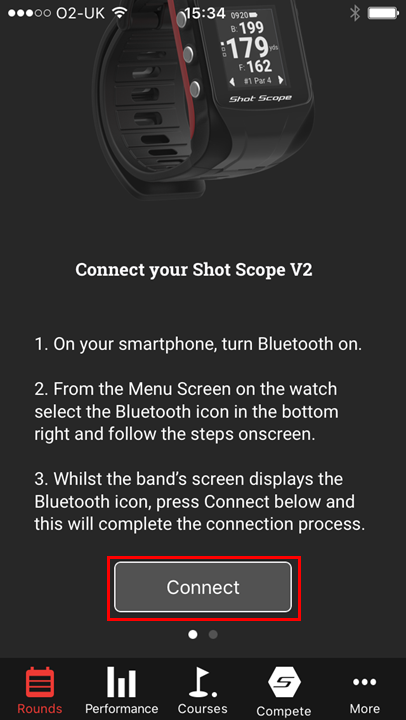 9) The watch will now be connected to the app and bar at the top of the 'Rounds' and 'Courses' pages will now show as 'Connected'.