When you add a course it will automatically be selected for course updates. This means that if a course map gets updated (for example a bunker is added) you will be prompted to re-sync the course to the watch. If you don't wish to receive updates you can un-tick this box. 
Follow these instructions to subscribe for updates at a course:
1) Connect your watch to the desktop app. Click here for instructions on connecting the watch.
2) Navigate to the 'Courses' section on the app. On the left side of the screen there is a tab named 'Courses', click on this tab.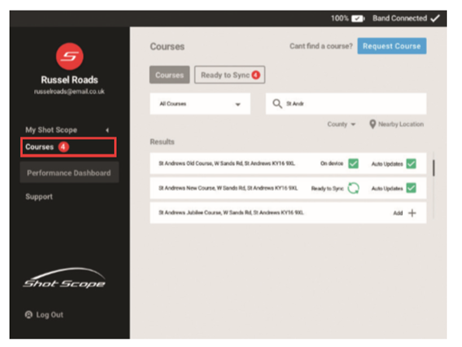 3) Once you are on the 'Courses' screen you can search our database to find courses by either using the nearby location feature or by searching a course name into the search bar. To use the nearby courses feature click on the 'Nearby Location' button on the right side of the screen. To use the search bar feature click on the search bar, type in the name of the course and then press 'Enter' on your keyboard.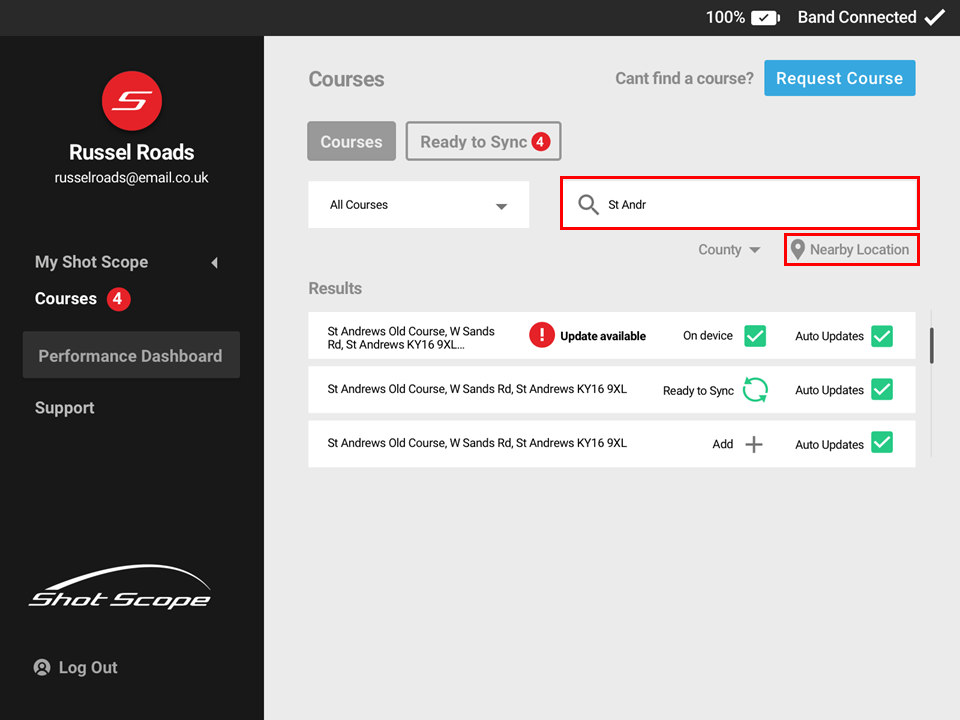 *If you don't find the course you are looking for try search for the course only using the key word of the course, for example 'Augusta'.
4) To subscribe for updates on your selected/chosen courses, simply click on the box for updates beside the course name. If the box changes to show a green tick then you have now successfully subscribed to updates for that course.