This option has been added for users that use a counter-weight putter and are not able to
screw the putter tag into the top of the club. It's now possible to switch between manual
and automatic putt mode from the settings menu on the band. Go into the watch 'Settings' and then select the 'Putting' option and finally select the 'Manual' option.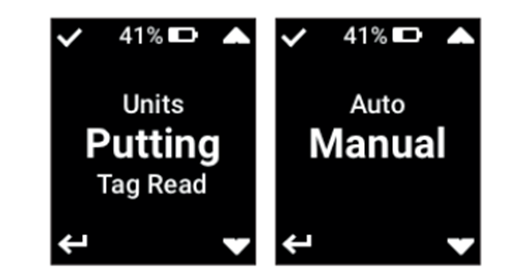 With manual putting enabled on the watch, when approaching a green the band will show
the manual putt screen.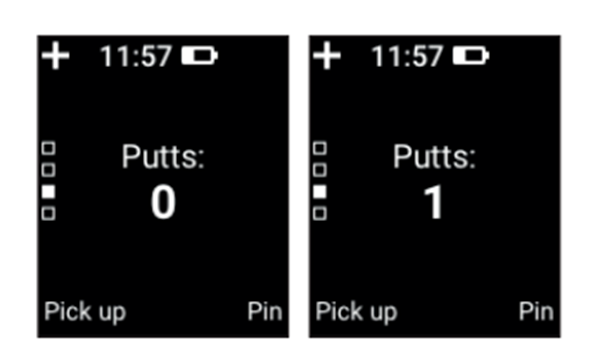 To record the position of a putt press the top left button (+). A maximum of 4 putts can be
recorded. When collecting the ball over the pin, press the bottom right button 'Pin' to record
the final putt count and pin position. The band will then show yardages for the next hole.