If you want to edit an existing club then follow the instructions below:
1) Navigate to the My Bag screen on the app.
2) Tap on the club you wish to edit, the club will be highlighted red if you have done this successfully. If the club isn't assigned to a tag you will need to assign it to a tag before you can edit it. Click here for more information on assigning clubs.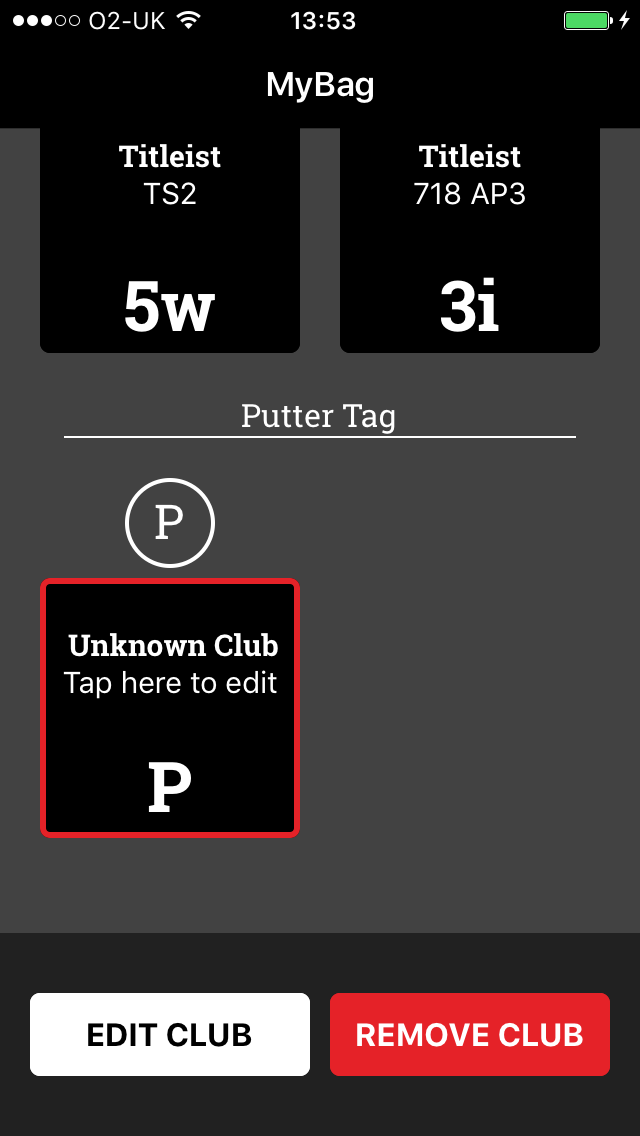 3) Once you have selected a club then tap on the 'Edit Club' button at the bottom of the screen.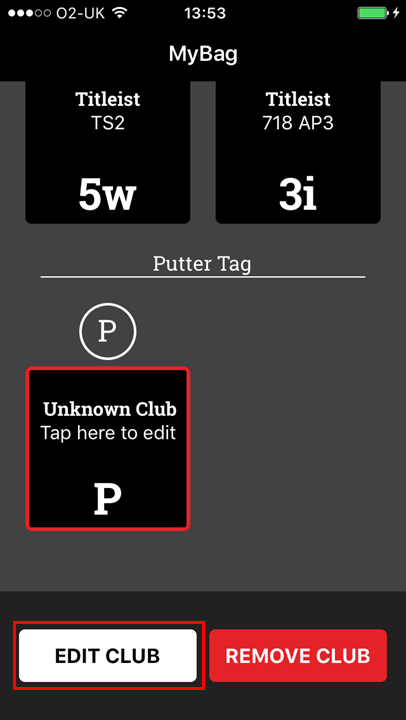 4) You will then be taken to the 'Edit Club' screen. From here you will need firstly choose the club type, then the club number, after this the make of the club and finally the model of the club. You can access each section by tapping the pencil icon beside each section. To confirm your selection on each section tap the 'Continue' button at the bottom of the screen. Once you have the sections completed tap on the 'Save' button and all your changes will be saved.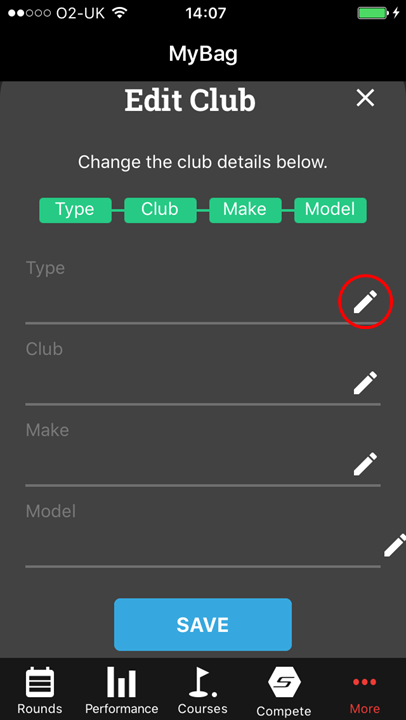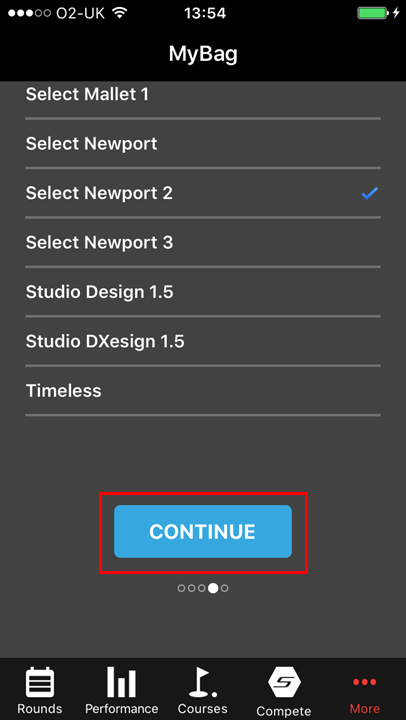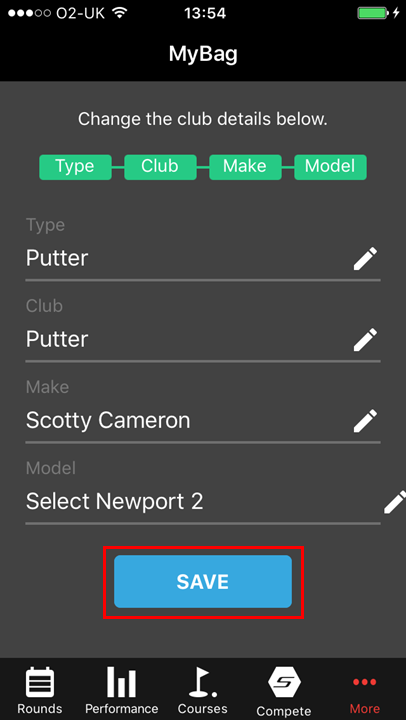 5) You will be asked to confirm the changes. Tap on the 'Save' button and you will be directed back to the My Bag home page.