The following article will explain how to change the email address of your account on dashboard. Your email address cannot be changed in the mobile apps.
To change your email address please follow these steps:
1) Log in to your dashboard with your existing login details. Click here to log in to your dashboard.
2) Click on your name in the top right of the screen and then select "Account" from the options.

3) Click on the "Email Address" box. Delete your old email address and enter your new one.
4) Once done, click on "Save all Details" in the bottom right. Your new email address will be saved and you can now log in with it.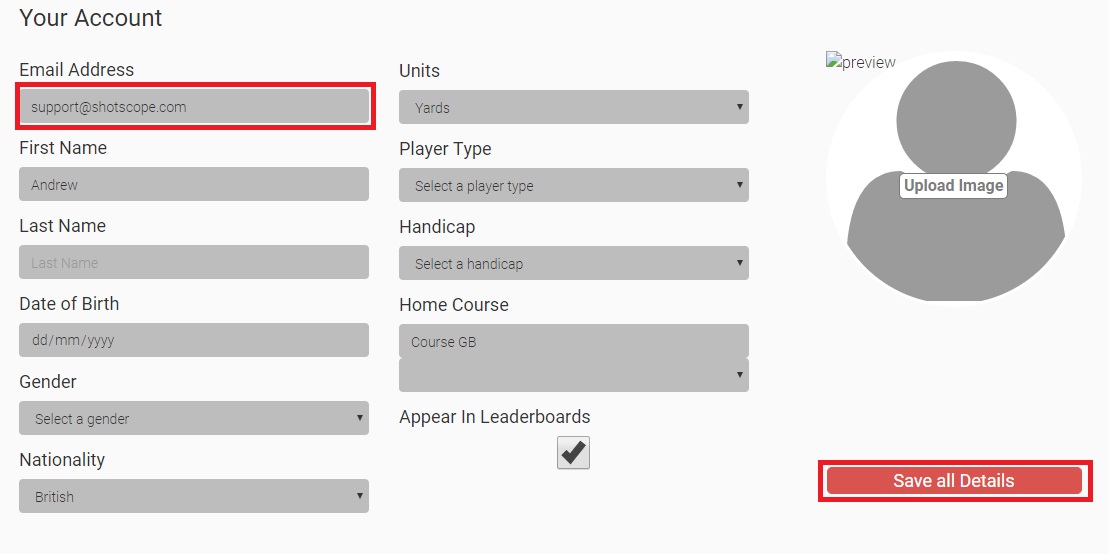 5) Email us at support@shotscope.com with your new email address so we can add it to the mailing list. This ensures you continue to receive newsletters and news of future releases.