Adding a shot
Firstly, select the shot previous to the missing shot. Secondly, click on the button in the shot dashboard that says 'Shot'. Finally, click on the 'Add' button, this will insert a new shot into your round. Once the new shot has been added, you can then edit the shot to reflect what happened out on the course.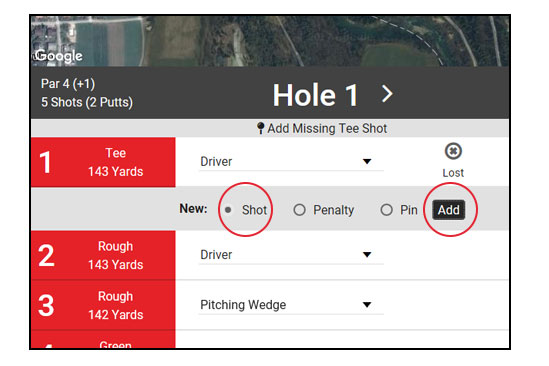 Adding a missing tee shot
To add a missing tee shot, select the 'Add Missing Tee Shot' button that sits underneath the hole number. Once you click the 'Add missing tee Shot' button, a pop up box will appear. Select the 'Add' button and the missing tee shot will be added to the hole.