This article will explain how to create a new tee set if your tee set is not available from the drop down list.
To add a tee set please carry out the following:
On your round click on "Edit/Sign off"
If your tee set is not on the drop down list then you can create a tee by clicking on the '+' sign beside the drop down box.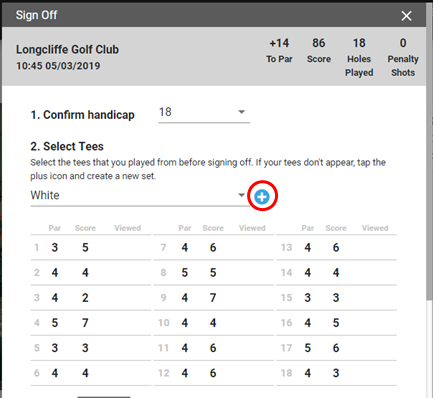 3. Select the colour of the tees by clicking on the drop down list under 'Add Tees' and click on the colour that is applicable to you.
4. Go through each of the holes and make sure that the par for each hole is correct.
5. Once you are happy with all the pars click on the 'Complete' button. You will then return to the main signing off page and your newly created tee will be selected.