If you have finished playing a round and want to sync the round to your account using the desktop app then please follow the instructions below:
1) Open the Shot Scope app on your device. 
2) Log into your Shot Scope account.
3) Connect the watch to the desktop app. Click here for instructions on how to connect the watch.
4) Once you have connected the watch the desktop app the 'Sync' button will become available if your watch has round data on it.
5) Click on the 'Sync' button to start the sync process.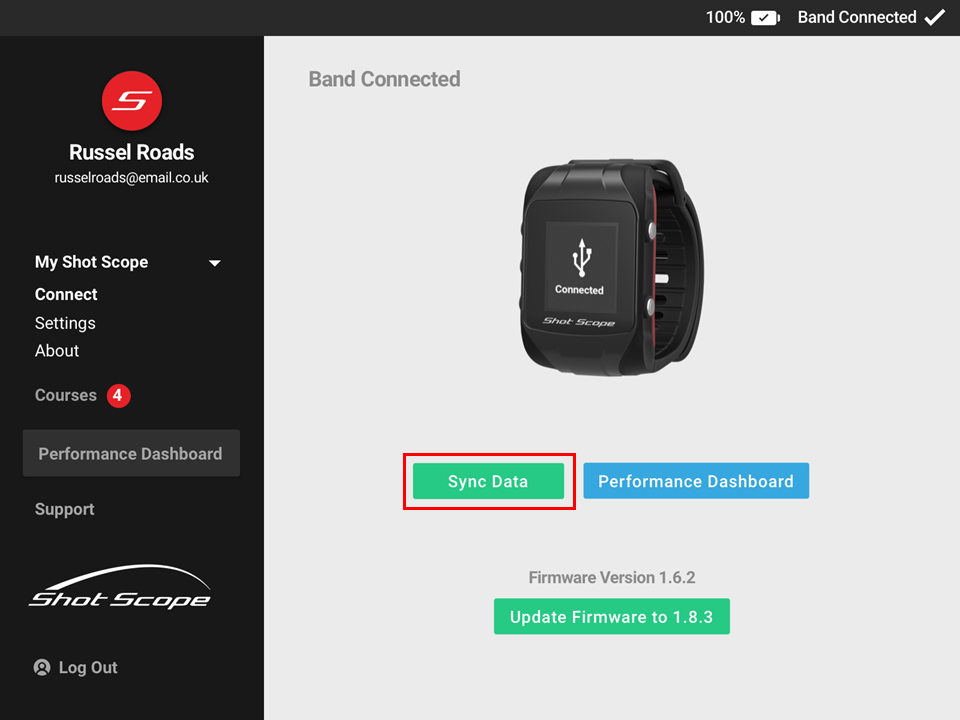 6) The sync will start and a green progress bar will appear. Once the sync has completed this will change to show 'sync complete'.
7) If you want to go view the round you have just uploaded then click on the 'Performance Dashboard' button. This will open a tab in your browser loading the Shot Scope online dashboard.